Happy Saturday! So yesterday I said that Tracey and Jules had a surprise for me, well we went to Cadbury World! I'm a huge chocolate fan but Cadbury's is by far my favorite! As soon as you walked in you got three chocolate bars! Then you went on a tour of the factory and saw demonstrations on chocolate making and even got to have a sample of some chocolate with some Crunchie and Marshmallows! Then there was the world's largest Cadbury's Store! I was pretty good, only spent £34 (about $50)! LOL! I'm now stocked for chocolate for a while! This morning when Tracey and Jules came down they had a lovely card and presents for me! Two really nice t-shirts and more sweets! I have had a very nice birthday so far!
Here are a few pictures from Cadbury World!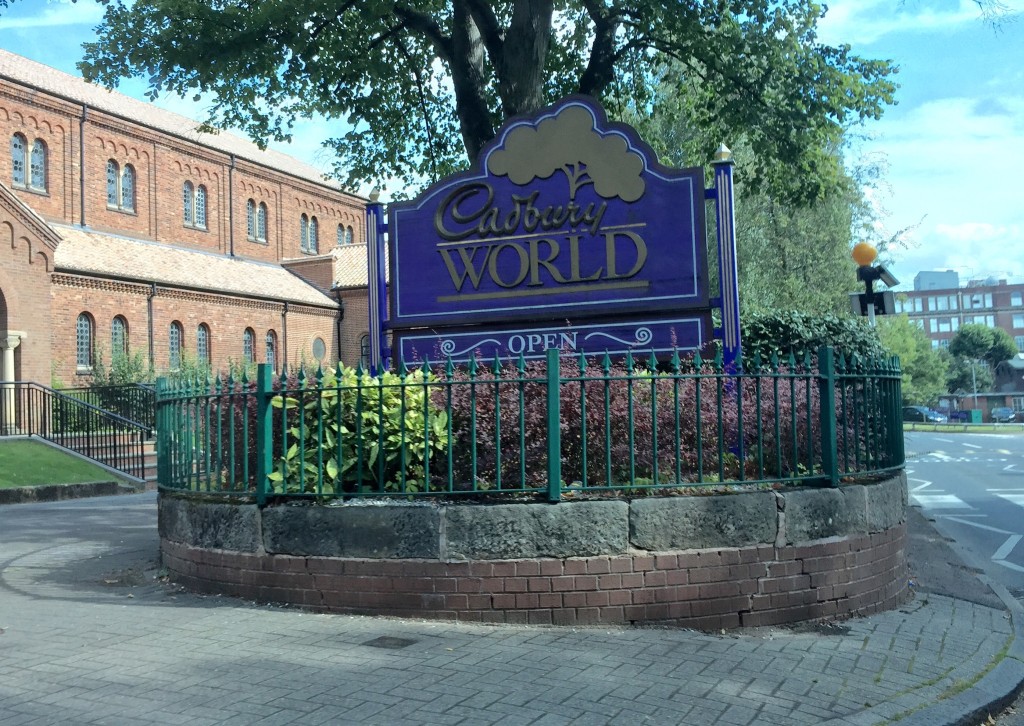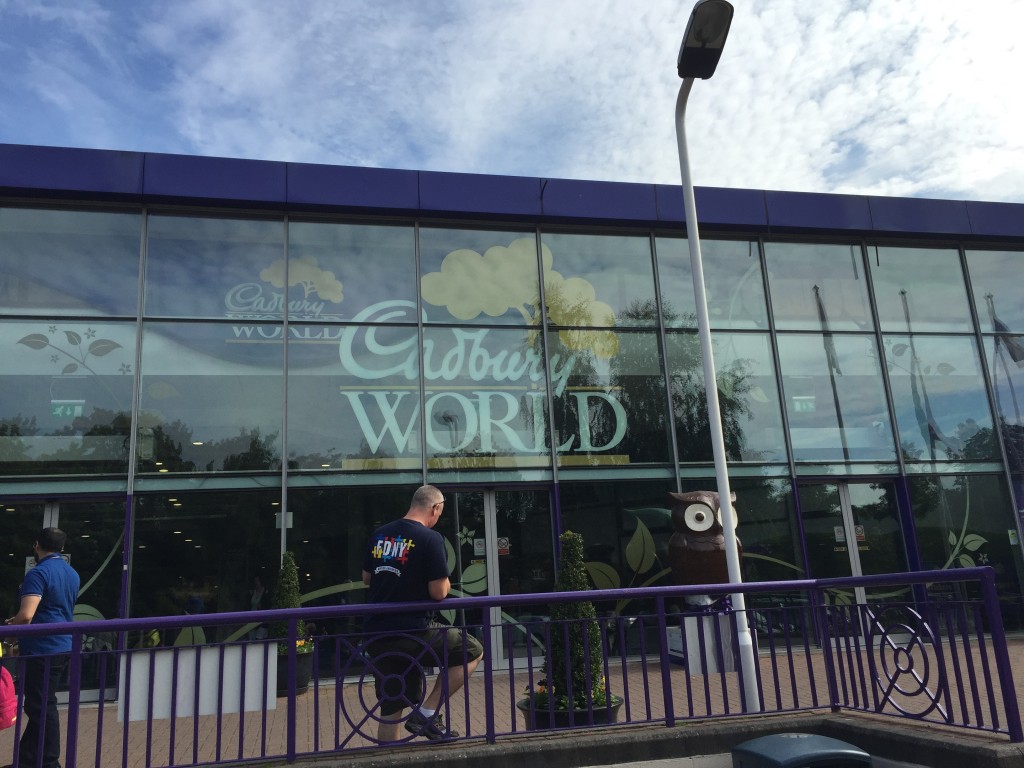 The front of the building, and look, there is Brian on his phone!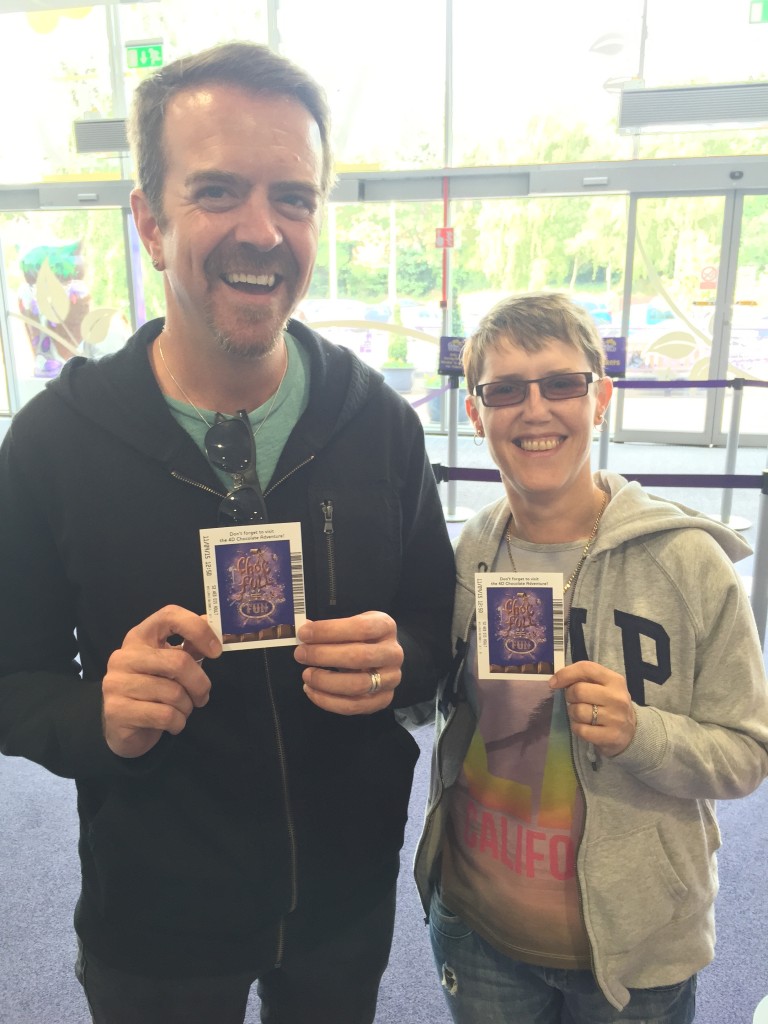 Me and Tracey with our tickets!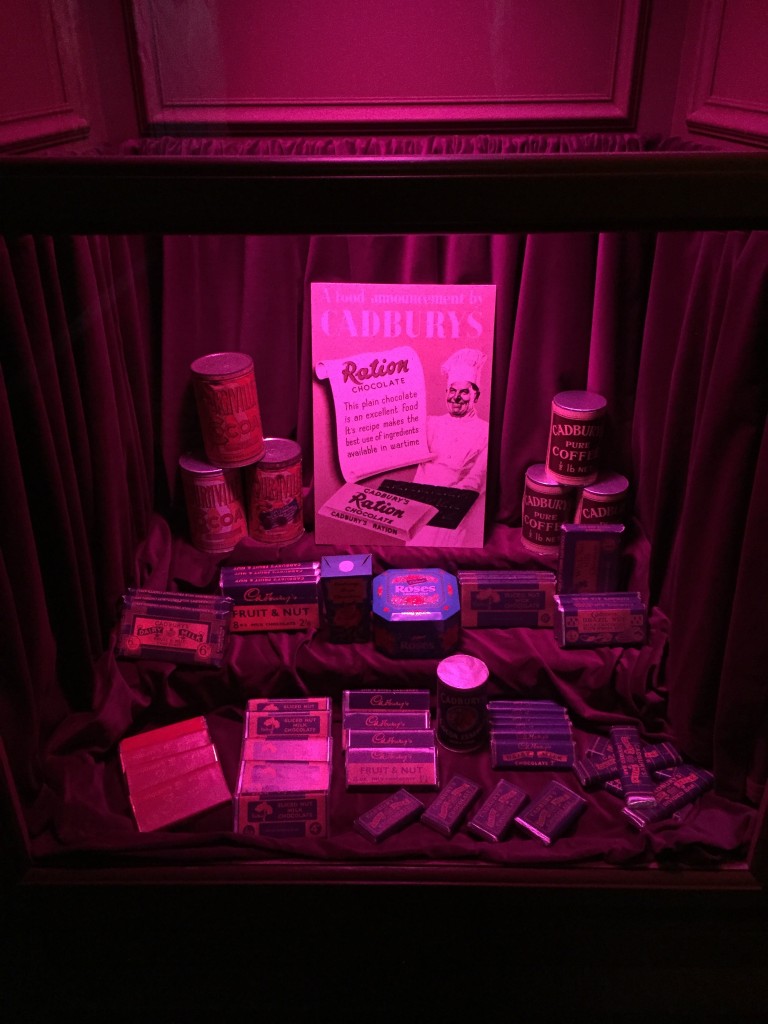 A display with old packaging.
An old advertisement for Cadbury's Cocoa!
Not sure what I'm up to for the rest of the day but I'm sure it will be fun! I hope that you enjoyed my little travel update! Thanks for checking in and have a lovely Saturday! 🙂