Hi all! Just a quick post today as Brian and I are off to catch the Eurostar to Paris this morning! We have to be at the station by 6:00 for our train at 7:00. I'm looking forward to the ride as the train goes 185MPH! I'll be sure and take a lot of pictures in Paris as I have never been before. For today I have some pictures from one of our treks in which we ended up by Tower Bridge.
Yes, it's cloudy but it hasn't rained since we have been here!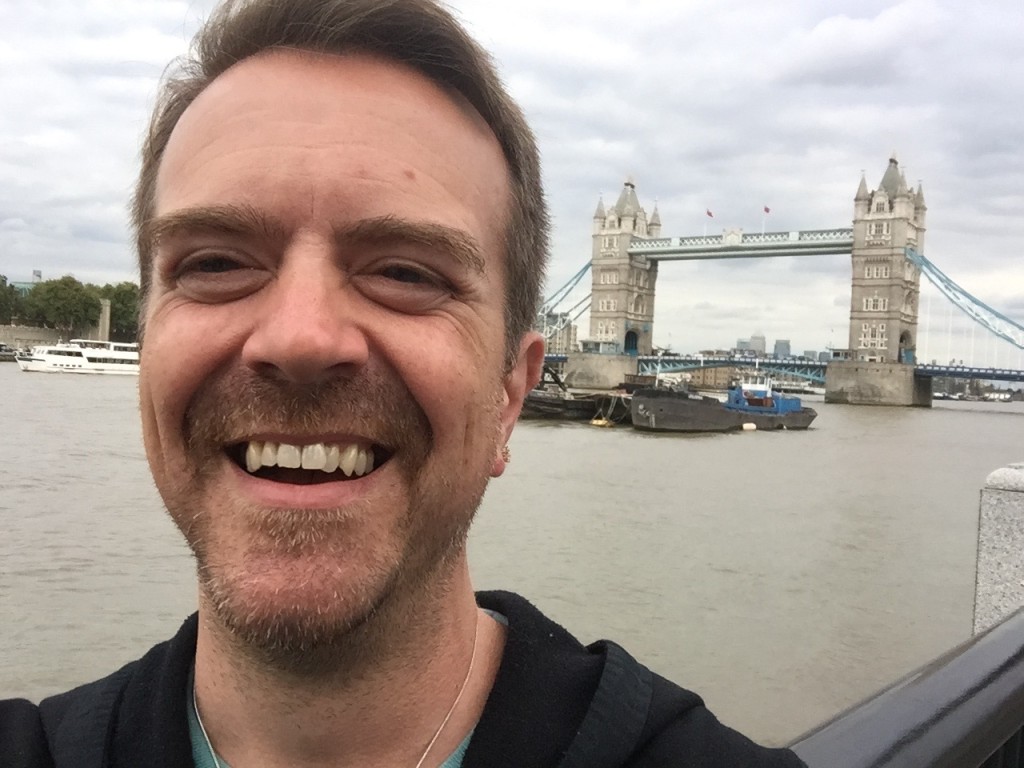 Well, I had to have a bridge selfie now didn't I?! LOL!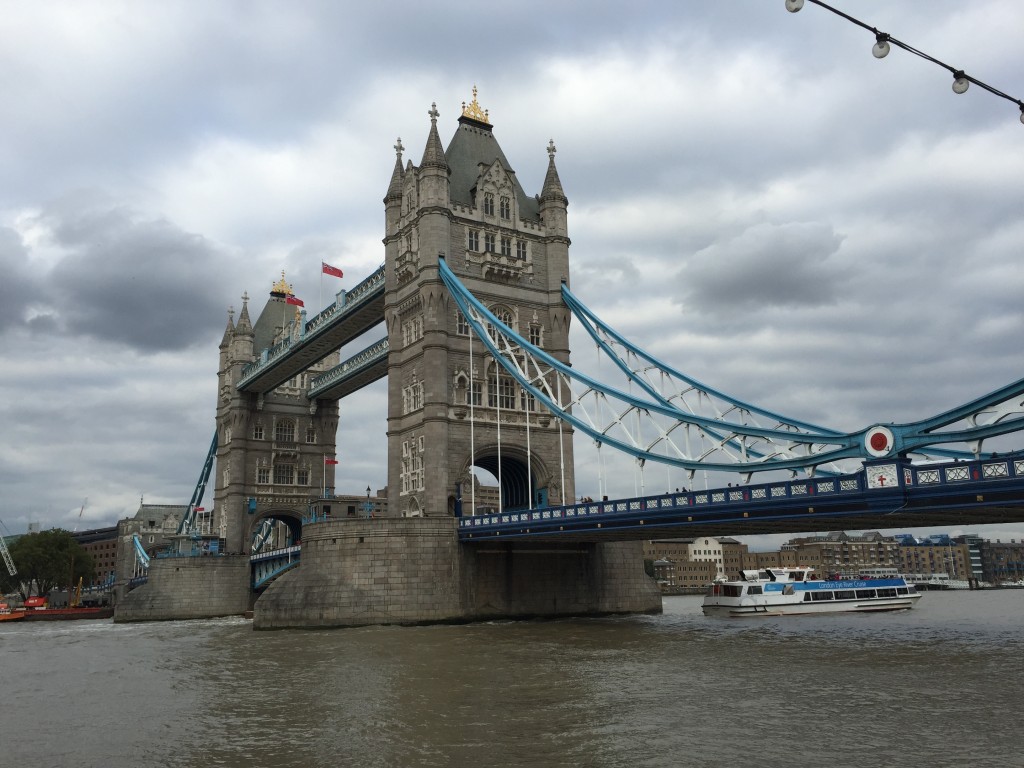 It really is a lovely bridge!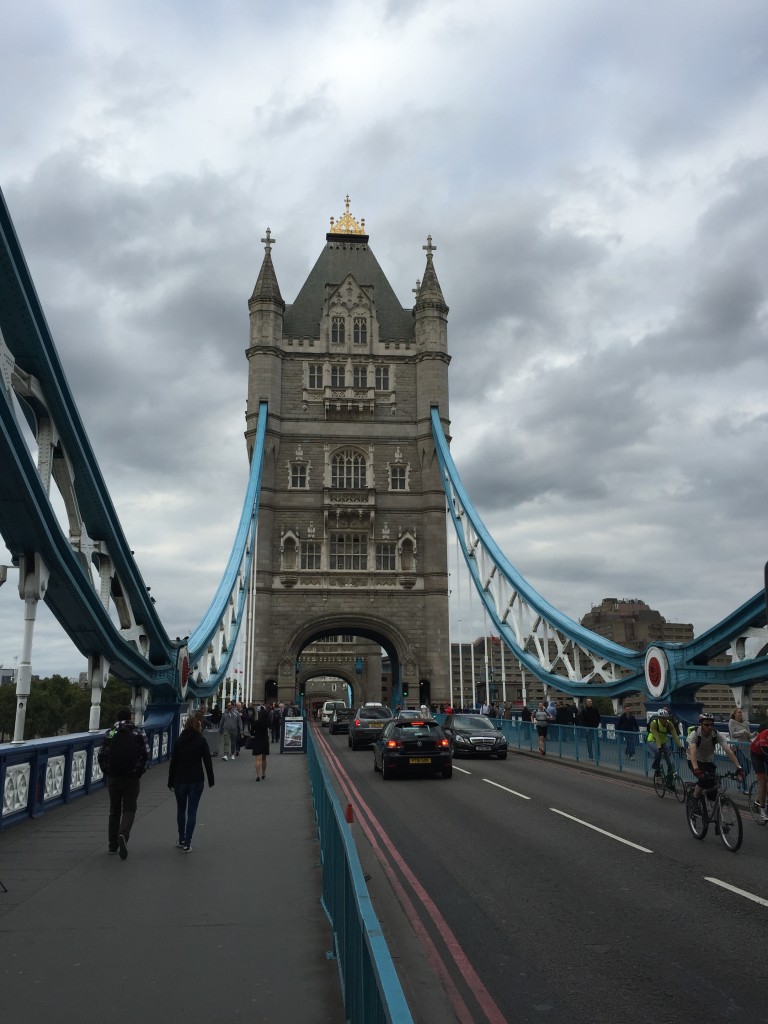 And traffic crosses it all day long!
Love the sign too!
I hope that you enjoyed today's pictures, there are plenty more of London and hopefully a lot from Paris too! I hope that you have a wonderful day and I'll speak to you tomorrow from Paris!! Have a super day! 🙂