A very good Saturday to you! Today is my cousin Kate's wedding so my whole family will be there! It's about a two hour drive and we are going to head out around 10:00. I spoke to Michael yesterday and he is headed to a strawberry and flower festival today, sounds like fun! Yesterday Brian and I wandered around London again. We took the train in from my cousins, about an hour to get in. Stopped at my Uncle's and then set off. I have taken loads of pictures and these ones are from Thursday. After we got off of the London Eye we walked past Big Ben…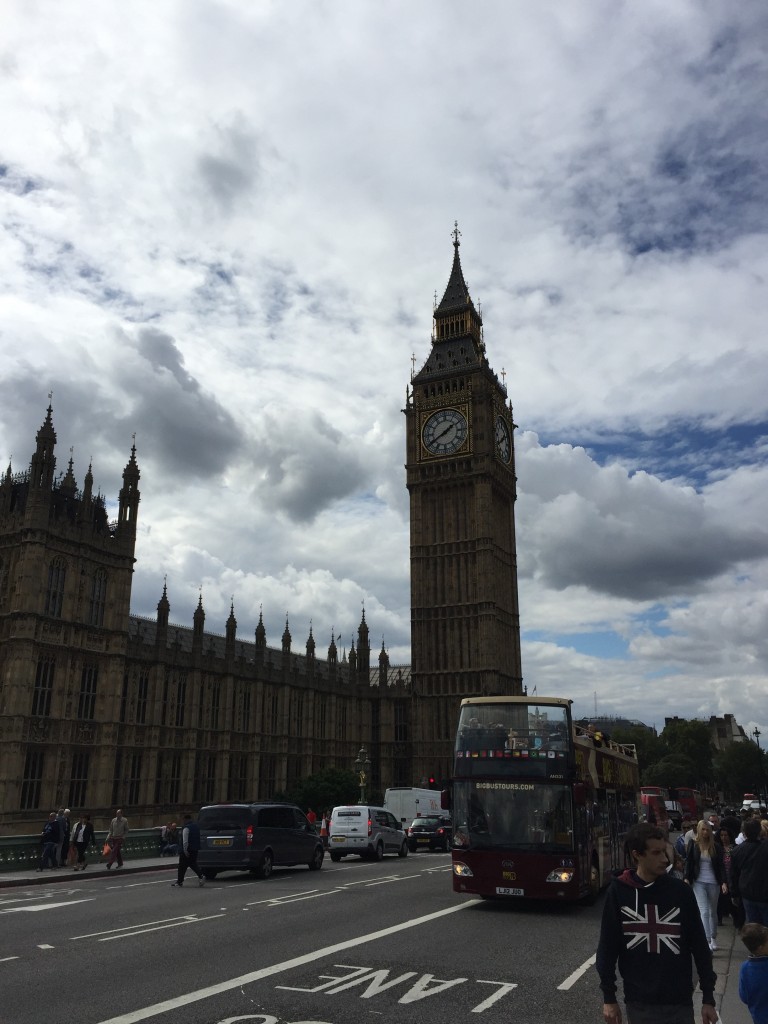 Love the fact that I got the bus and the guy with the Union Jack sweatshirt in the picture! LOL!
Next up we went past Westminster Abbey…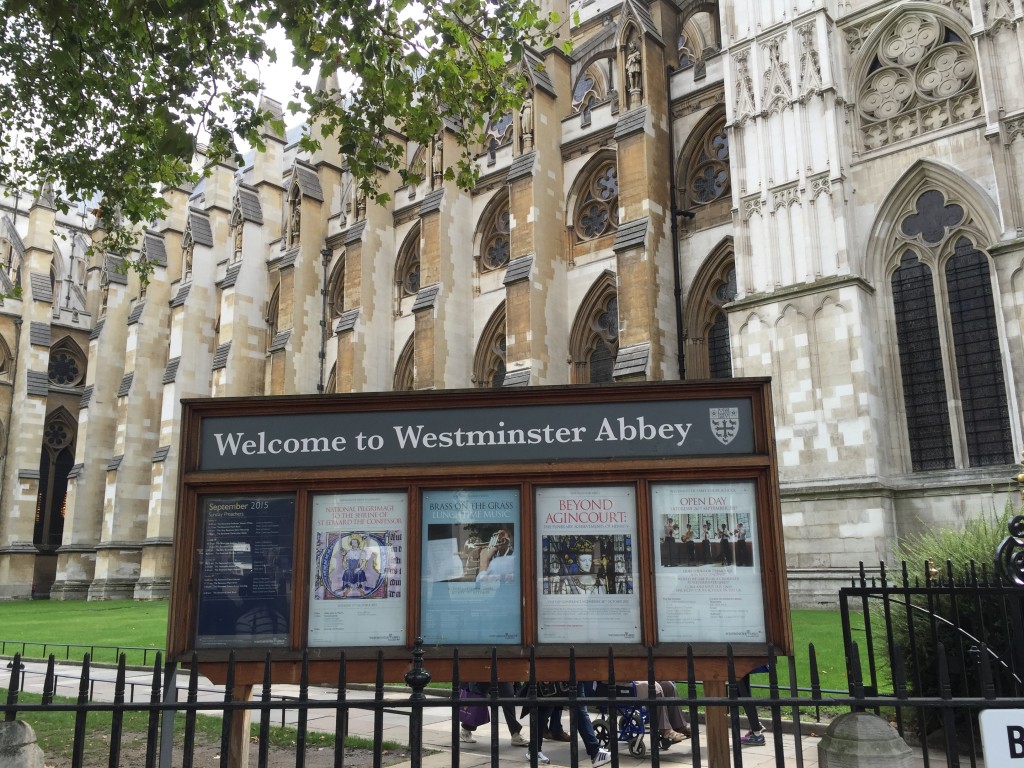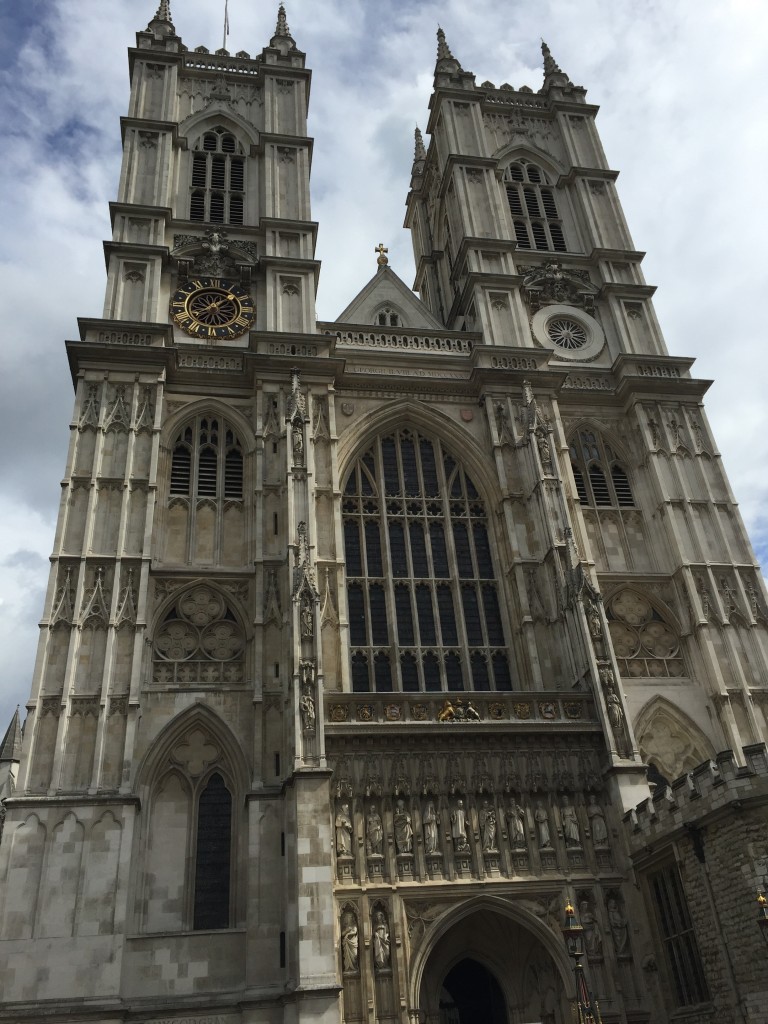 It really is amazing when you think how long all of these landmarks have been there! Next up is Trafalgar Square, a much smaller version of Times Square!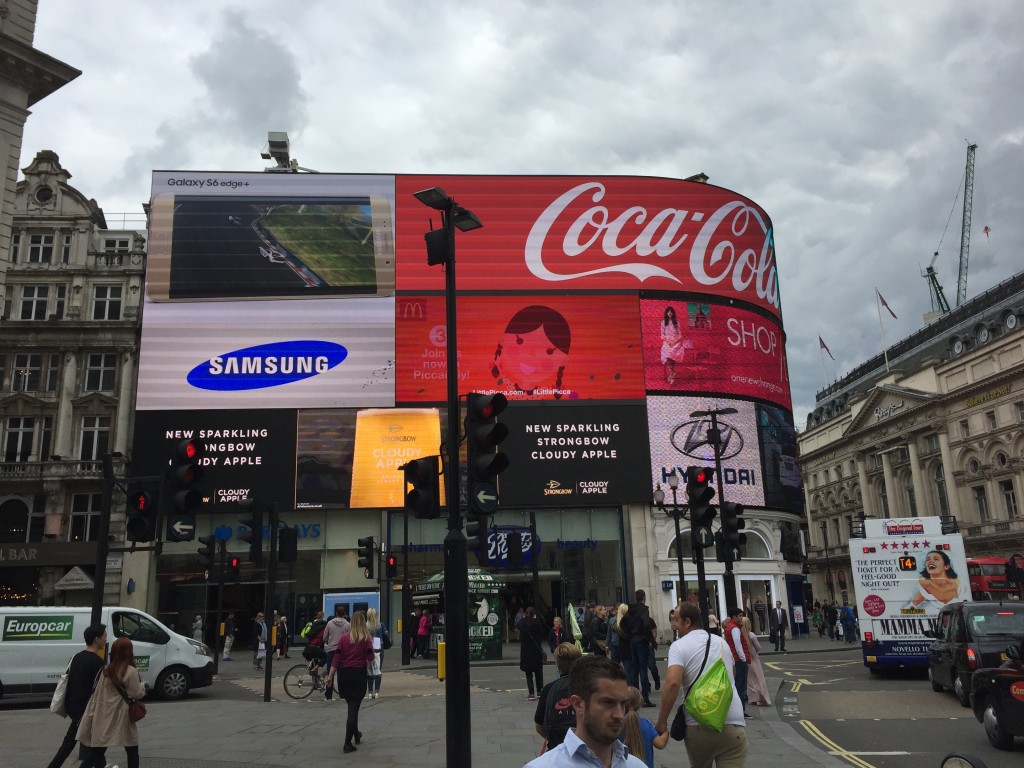 We have been fortunate with the weather so far. It has rained just a little bit at night and been overcast with little peeks of sun from time to time during the day. I'll have more pictures for you tomorrow, now I'd better go and get ready for the wedding! Have a super Saturday my friends! 🙂