A very good Sunday to you! Yesterday was my cousin Kate's wedding at a little old church in Sutton. The ceremony was good and the Vicar was quite funny. The reception was at a local hotel and it was so great to see most of my family at once. A good time was had by all! I'll have some pictures from the wedding later in the week!
On Friday Brian and I went to Covent Garden, I have actually never been there before and it was really neat. They had performers and loads of shops, there is even an Apple Store there. Here are some pictures…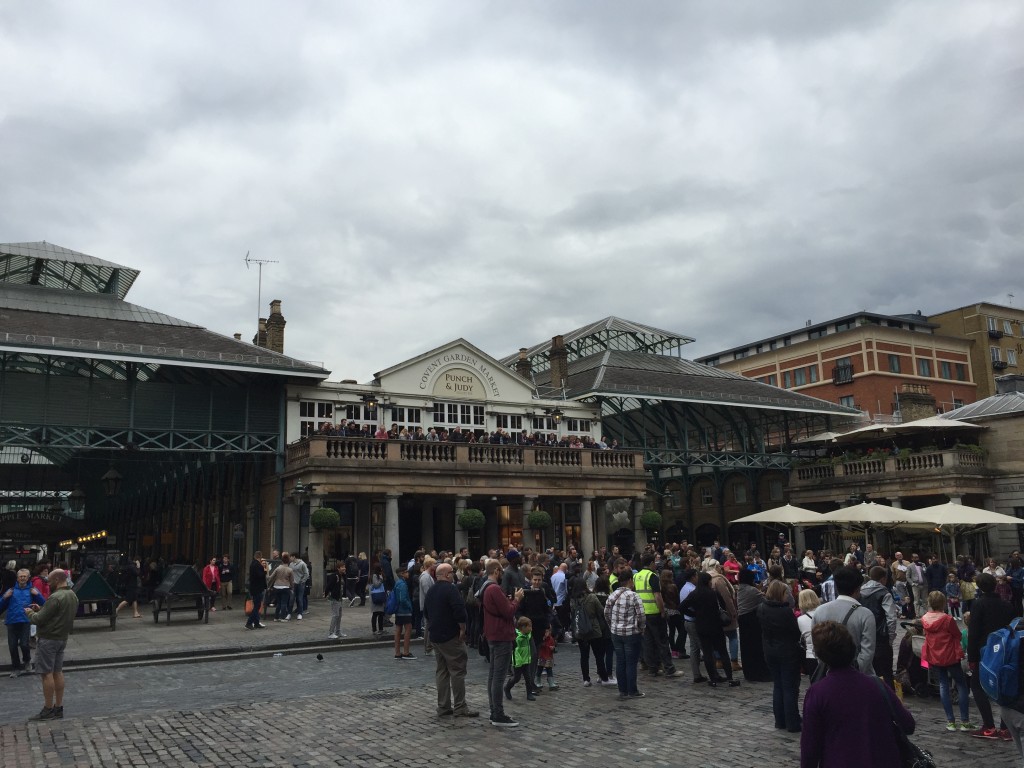 The entrance to Covent Garden.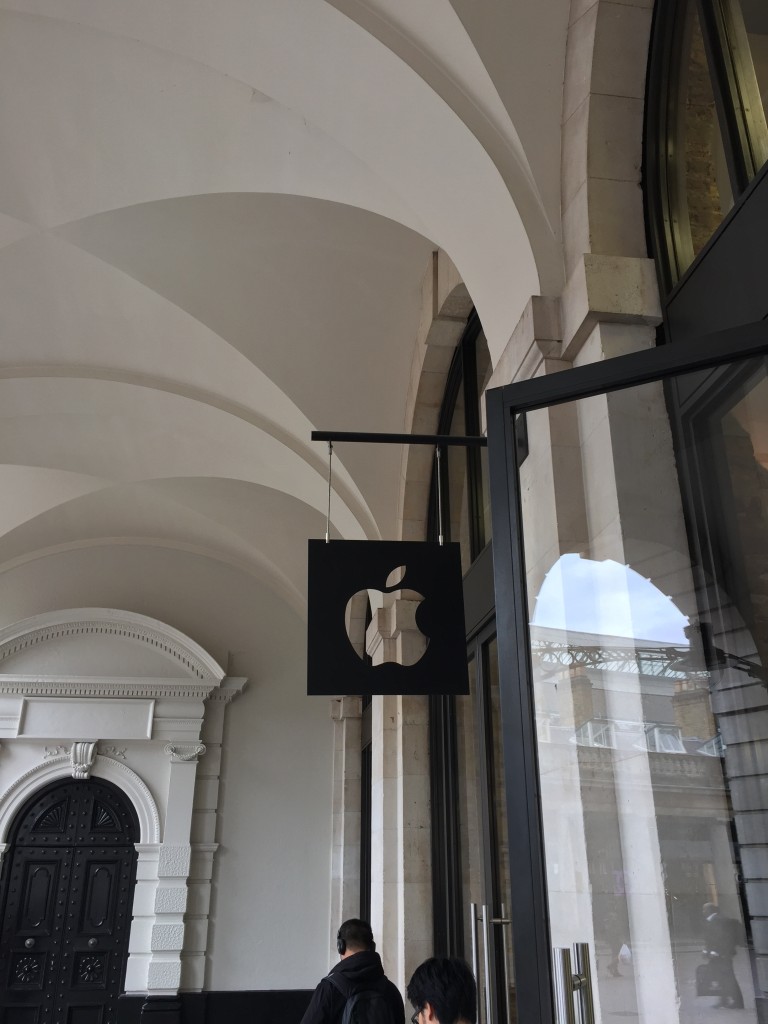 The unassuming Apple Store sign.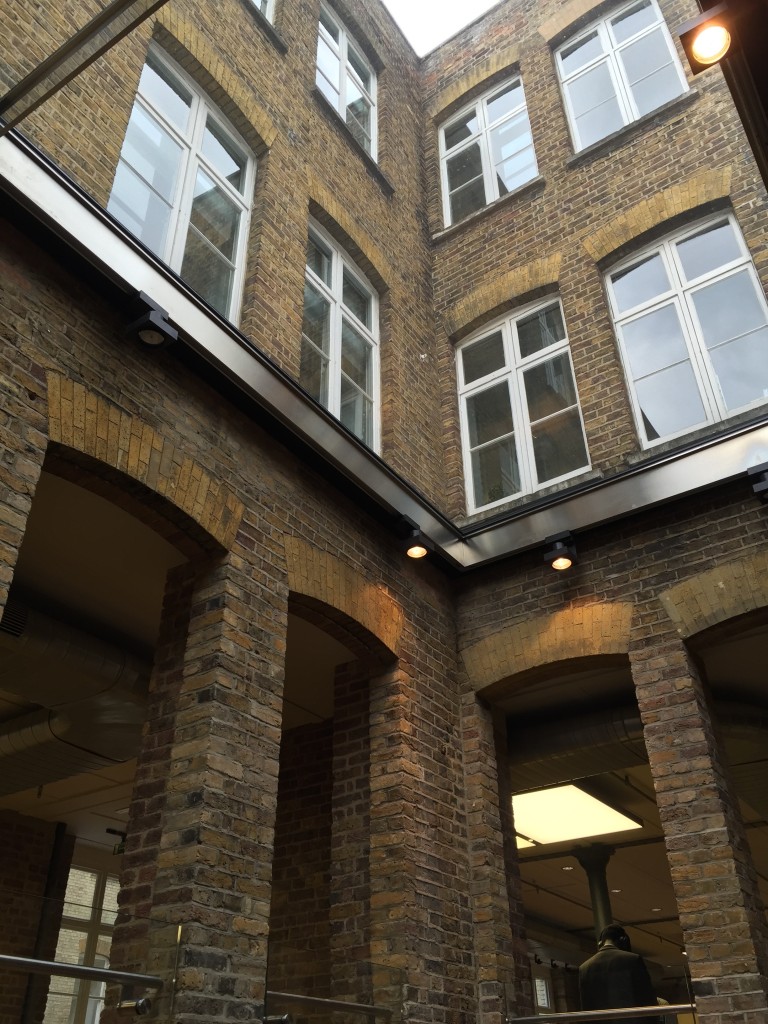 Part of the inside of the store has a glass roof!
I'm also really fascinated with the Underground. Here is one of the new London Overground trains. It's connected all the way through.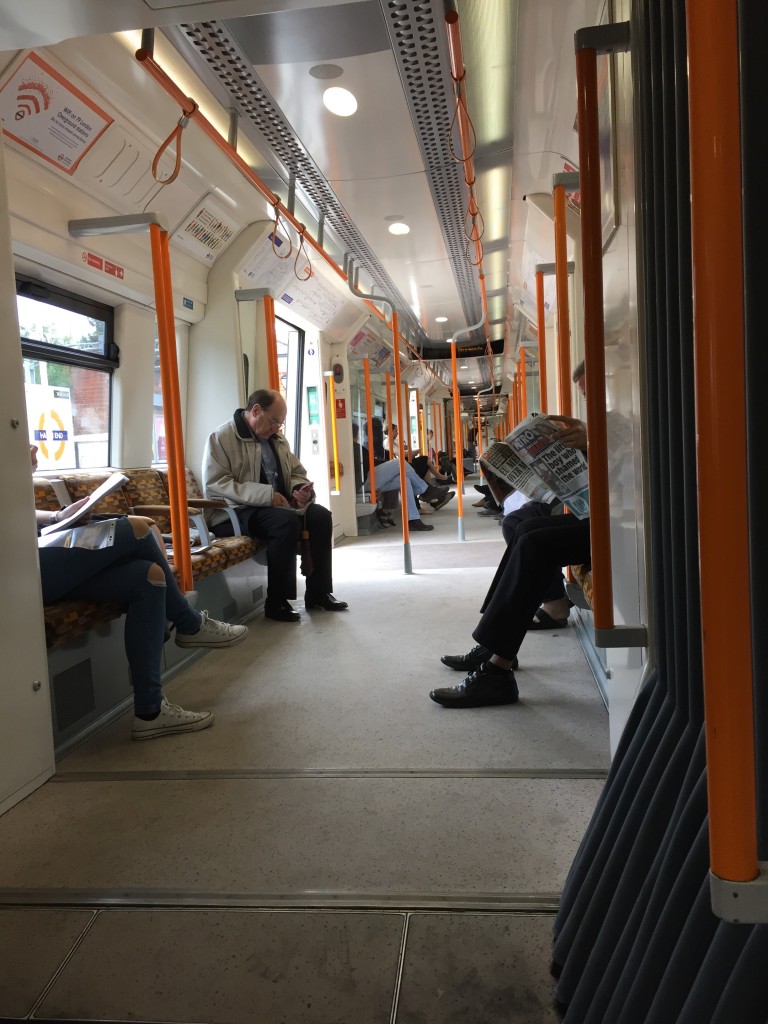 And the Jubilee Line has glass and doors all along the platform.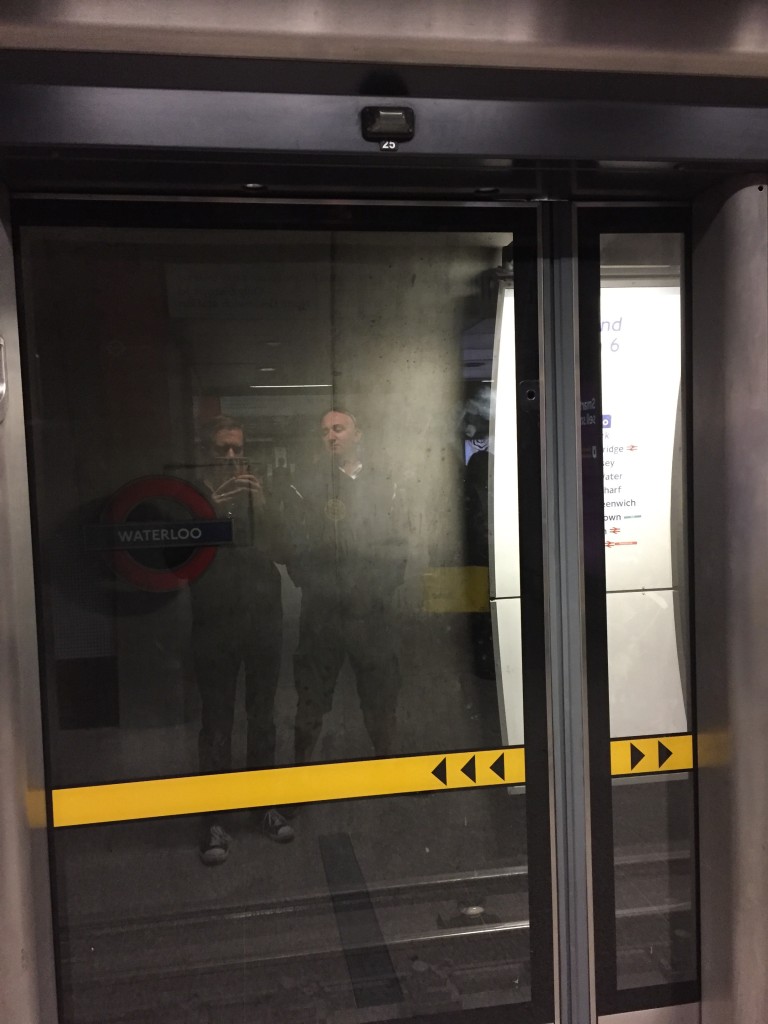 You can see Brian and I in the reflection! I'll have some more pictures from the rest of our adventure from Friday and loads more to come of the next adventures that we take! Thank you fro coming along on my vacation with me! I hope that you enjoyed the pictures and that you have a super Sunday! 🙂